Welcome to the Jarrow Family of Parishes
The Jarrow Catholic Church Cluster is comprised of St. Bede's, St. Joseph's, St. Mary's and St. Matthew's churches, all of which are located in the Jarrow area of South Tyneside.
This Sunday
Advent is here
The season of Advent is here. Why not take the time to visit our new Advent pages.
Children's Corner
Our new Children's Corner page is a place to show some of the works by the youngsters of the parish. Why not take a look at some of the lovely drawings they have made.
Saint of the Week
Our Lady of Guadalupe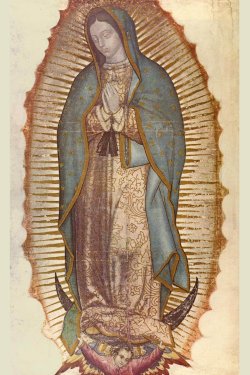 Our Lady of Guadalupe has been venerated since the early part of the Sixteenth Century. The famous picture of her that shows her as a dark-skinned woman has reinforced devotion to her as having especial concern for the indigenous people of the Americas and of Mexico in particular. There is a story which dates from some time after devotion to Our Lady of Guadalupe began which tells of a poor farmer who had a series of visions of her. In the telling of the story Juan Diego Cuauhtlatoatzin (1474...